Manufacturing in the Ogden area since 2004
Austral Star gives you the best value for money in the Intermountain region.
IN-HOUSE FABRICATION TO MEET YOUR UNIQUE PROJECT NEEDS!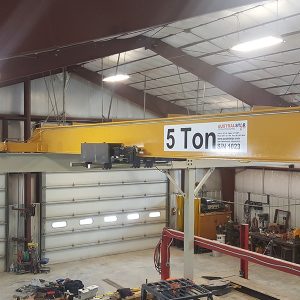 A bridge crane spans the gap between two opposing runways, creating a bridge. Austral Star lifting machines are custom engineered according to client specifications.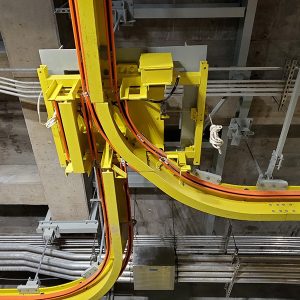 A monorail is a single beam which supports a trolley. Trolleys can be push/pull or motorized. The trolley can support a manual hoist, an electric hoist, or a pneumatic hoist. Monorails are used for picking objects from a specific location and delivering those objects to a dedicated location.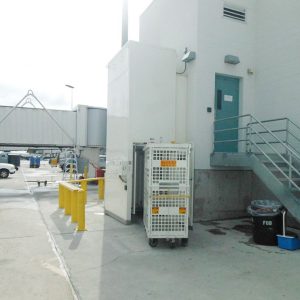 The Bag Lift provides the solution for moving bags to and from the terminal gate to the aircraft's cargo hold. At terminal level passengers load their own bags into the cart which is then lowered to the ramp and pushed to the aircraft for unloading.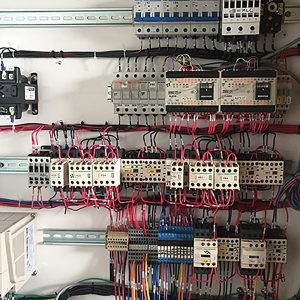 Austral Star is experienced in building our own custom control panels for whatever customer lifting machine we design for you.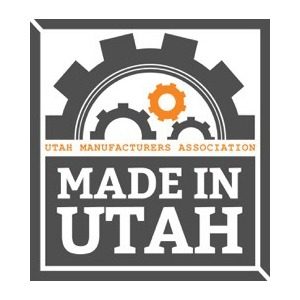 Austral Star is proudly made in Ogden Utah and is member of the Utah Manufacturers Association
Austral Star team installing a custom bridge crane.
Bridge Crane Installation
Let the Austral Star team Design, Build, & Install your custom lifting machine and provide you the Lift You Need!